Glynis McPherson Hearing Clinic is a Newcastle based company, that is family owned and run.
We pride ourselves on putting our patients first by providing the highest quality service at affordable prices.
Improving or protecting your hearing should not cost you thousands. We take the time to customize a hearing care program tailored to your particular form of hearing loss, the shape of your ear and your lifestyle.
We are not aligned with any manufacturer and our hearing care programs not only include hearing aid fitting but ongoing services for the hearing aid.
We understand that some patients may find it hard to get into our Hamilton clinic – that is why we regularly visit sites in around Newcastle and the Nelson Bay area. Find out when we'll be near you!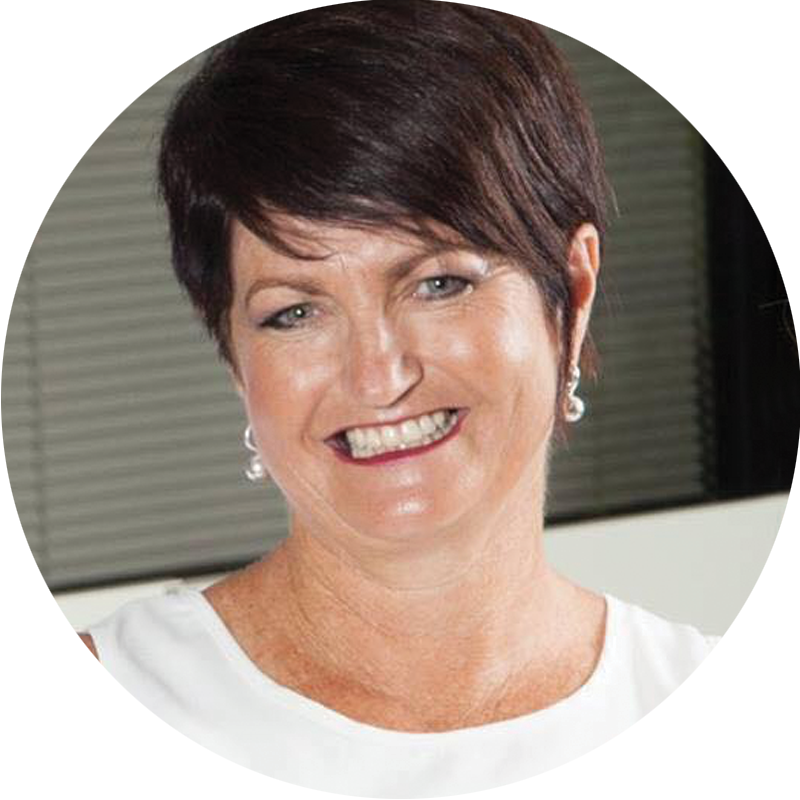 Glynis McPherson
Glynis has worked for big hearing aid companies, along with owning her own hearing clinics for over 20 years. Glynis is a full member of Australian college of Audiology since 1994. She is passionate that all the staff maintains their continual education and professional developments.
In 2014, Glynis and Sarah opened Glynis McPherson Hearing Clinic. Being an independant clinic, this allows them to choose from a variety of hearing aid manufacturing companies to give their clients a choice in hearing aids, the time needed for rehabilitation and the care that each person deserves.
Glynis is married to Keith and has two daughters, (Sarah and Bronte) and two beautiful granddaughters.
Sarah McPherson-Wilcox
Sarah started off working in the industry as a hearing administrator while completing her undergraduate degree in Psychology.
Upon completion of her degree, she decided to follow in her mother's footsteps as an Audiometrist and Glynis McPherson Hearing Clinic was born.
Sarah's vibrant personality is key in providing the warm and friendly environment on which Glynis McPherson Hearing Clinic prides itself. She embraces every opportunity to learn and grow and has a passion for helping people be the best version of themselves.
Hamilton is Sarah's main clinic, but she often visits our Jewells site.
She is married to Sam and has two daughters, Isabelle and Charlotte.
Simone Jolly
A devoted clinician who is committed to helping her patients with their hearing needs, Simone draws upon 10+ years of experience as an Audiologist. She is an accredited member of Audiology Australia and additionally, Simone is a qualified nurse - which has taught her many skills that translate to her current position.
Specialising in testing children, she aims to ensure they have access to auditory information for optimal learning outcome. She is also currently studying AUSLAN.
Outside of Audiology, Simone has a lot of hobbies. She likes to crochet and to go swimming whenever she can.
Sheree
Sheree is the warm voice and smiling face of Glynis McPherson Hearing Clinic Hamiltons reception.
She is friendly and a hard-working member of the team.
Her caring nature means you are in excellent hands if you have an enquiry or need assistance with your hearing aids. Sheree has extensive minor hearing aid repair knowledge.
Hannah
As the happy face that greets visitors entering both Hamilton and Anna Bay Clinics, Hannah is a welcoming presence who's always ready and eager to assist in any way she can.
Hannah joined the GMHC team in early 2023 and is a bubbly individual who brings happiness and positivity to her role.
Whilst not at work, she enjoys crafting and spending time with her 3 cats. She is currently studying Audiometry.
Belinda
As our part time receptionist, Belinda helps the admin team with greeting clients, attending to phone calls and answering any query you may have.
She has been part of the GMHC team since 2021 and always makes people feel welcome and comfortable.
Belinda spends her spare time enjoying the sun, holidaying with her husband, Sam and running after their two young children Oakley & Savannah.
Michael
Michael joined our team in 2019 and has a wealth of knowledge in accounts. He will assist you with looking after any queries you have regarding your invoices and direct debits.